Reconsidering your college options?
"According to a recent survey by higher education firm Simpson Scarborough, 20 percent of high school seniors say they are now likely or highly likely to not attend college in the fall, while about a quarter are reconsidering the schools they originally planned to attend." (NBC News 5/1/2020)

If you are reconsidering your college choice, we suggest you look for value, and you won't have to look any further than Florida SouthWestern State College.

FSW provides essential career and AA general education classes at the greatest value anywhere in southwest Florida. At just $3400 a year, our high academic standards meet our unmatched value.

So don't take a semester off. Don't take a year off. Stay right here and make the smart choice. Earn your essential status by earning your AA degree for less! Did we mention 70% of our students graduate debt-free? Make the educated decision and #ChooseFSW today.
Meet Maisy, Academic Advisor
Check out how our student service staff are stepping up to serve our students remotely!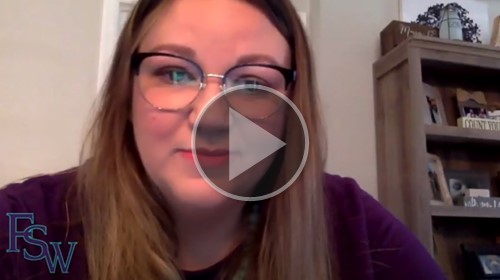 Make an educated decision. #ChooseFSW
Step 1 to Graduate Debt Free: Complete the FAFSA!
A college education is not out of reach during this global crisis. Apply for federal student aid for help paying your tuition with the FAFSA! Have it sent directly to FSW by using school code 001477.

Don't let changes in circumstance hold you back!
If you have experienced the loss of a job, a large reduction in income, or extraordinary medical expenses since filing the FAFSA, a petition for change of circumstance (reevaluation of financial aid you can receive) can be filed with FSW after you send us your FAFSA.